Ep 3: Would You Buy The New Land Rover Defender?
In Episode 3 we have our first guest on the show, Brent Smith from 8LIFGR8 4×4. He has an awesome YouTube channel where he breaks down some of the best trails in Utah. He is also a Land Rover enthusiast so we wanted to pick his brain on the new Defender. Talk about the pros, cons where it fits in the Off-road/Overlanding landscape and discuss if we would buy one. Whether you love the new Defender or love to hate it, you will like this episode!
Would You Buy The Defender?
Jump in the comments and let us know what you think of the Defender? Would you buy one? Who do you think will?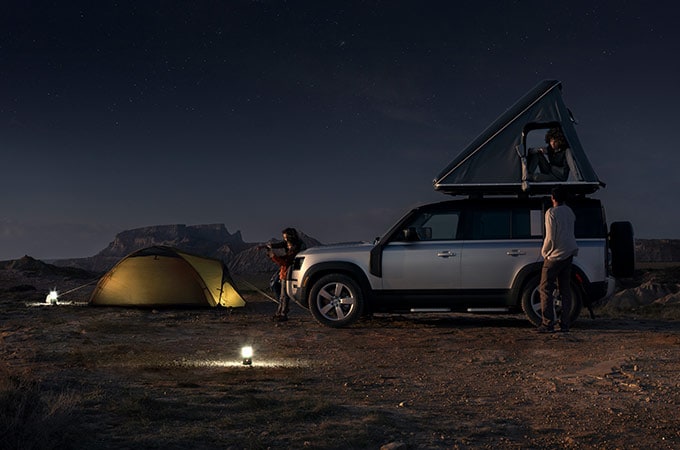 Follow Brent Smith:
https://www.youtube.com/channel/UCXe1j0lg-_EXF9cIHoxu5XQ
https://www.instagram.com/8lifgr84x4/
If you would like to support our podcast you can do so by using the links below.
Gear We Recommend: Vehicle Gear: VIAIR 300P Portable Compressor https://amzn.to/2HAc4Tn
BFGoodrich All-Terrain T/A KO2: https://amzn.to/2HwW6gz
Nitto Trail Grappler M/T: https://amzn.to/2DM3mBs
TeraFlex D-Ring Shackles: https://amzn.to/2DNlPh3
Trasharoo Spare Tire Trash Bag BLACK: https://amzn.to/2HYNH59 TeraFlex 4807200 Air Deflator: https://amzn.to/2KgfADX
Camping Gear: Camp Chef Everest High-Output 2-Burner Stove: https://amzn.to/2r5ByAW
Reliance Aqua-Tainer Water Container 7 Gallon: https://amzn.to/2JyXETV Solar Charger, X-DRAGON 10000mAh Portable Charger: https://amzn.to/2HAw5sG
DeWalt Tough System Large Case: https://amzn.to/2DKrX9O
Big Agnes: https://amzn.to/2vZ3nAm
Lightspeed Outdoors Self-Inflating Sleep Pad: https://amzn.to/2r6xD6H
Goal Zero Light-a-Life 350: https://amzn.to/2HWHRRy
Portable LED Camping Lantern 6 LED Emergency Lantern: https://amzn.to/2r0LiMK
Lifetime Folding Table: https://amzn.to/2PKIEqc
Camera Gear: GoPro Hero7 Black: https://amzn.to/2WkZO0d
Joby GorillaPod Tripod: https://amzn.to/2DNvbt5