First of all we can't thank you enough for exploring our website. Our primary goal has always been to document and share our adventures with like minded people. We have been inspired over the years by so many people and we hope that our site can help inspire you to get outside and have adventures of your own. If you would like to support our efforts you can do so in a few simple ways.
Shop on AMAZON
Use our link and we get a small commission from your purchase for referring you. The best part is you get the same great prices and cheap shipping at no extra cost.

YouTube
Subscribe to our YouTube Channel. YouTube is one of the biggest ways people find out about us. We are working to publish content regularly and subscribing will help you see each new video.
Social Media
Share our content on social media! Watch a video or read an article that you like? Share it on social media with your friends. You can also follow us on Social media. Checkout our Instagram account by clicking the image below.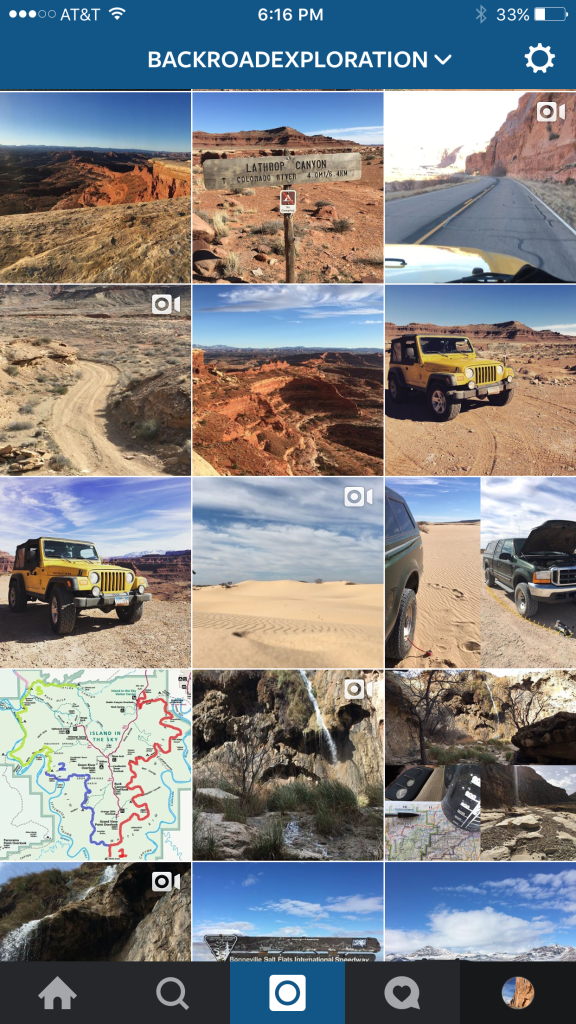 Mailing List
Signup for our newsletter, and you will be notified each time we put out a new post.
Collaboration
If you are a brand and would like collobrate with us on a project please email us at backroadexploration [at] gmail.com