Goblin Valley Overland Trip
Goblin Valley Trip Report
Each spring we head to Southern Utah to escape the cold and explore some of the most enchanting places on the planet. It had been a few years since we had been to Goblin Valley specifically and knew it would be a great place to spend the weekend with the kids.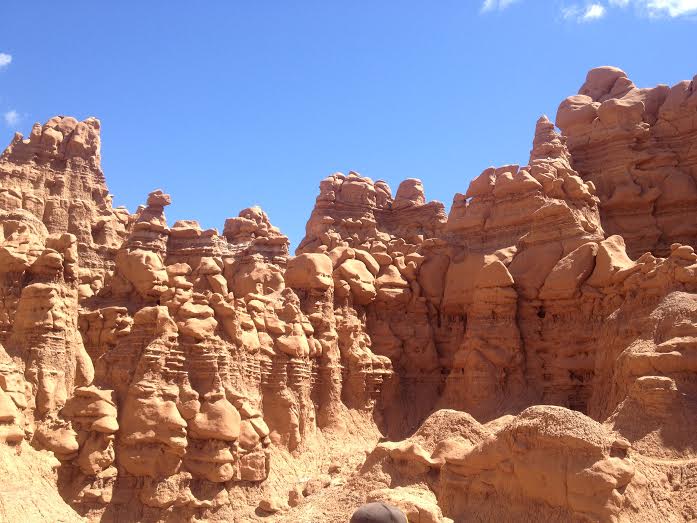 Goblin Valley, is famous for it's one of a kind rock formations called hoodoos. The park does have some on site camping within Yurts. However reservations have to be made far in advance. We suggest heading down Temple Mountain Road to access plenty of free open space camping. The canyon can get busy during popular times of the year but the further you go in the more spaces you will find.
We left Thursday after work and were surprised how many people were already set up for their week of camping. Once inside the canyon we headed to a few of our favorite places. Luckily one of the more secluded camp sites was still available. It is large enough for a big group 5 or 6 families. But from the road it is a very tight turn and looks like only enough space for one rig. The view from our campsite was absolutely incredible, we could have spent the entire weekend just exploring around it.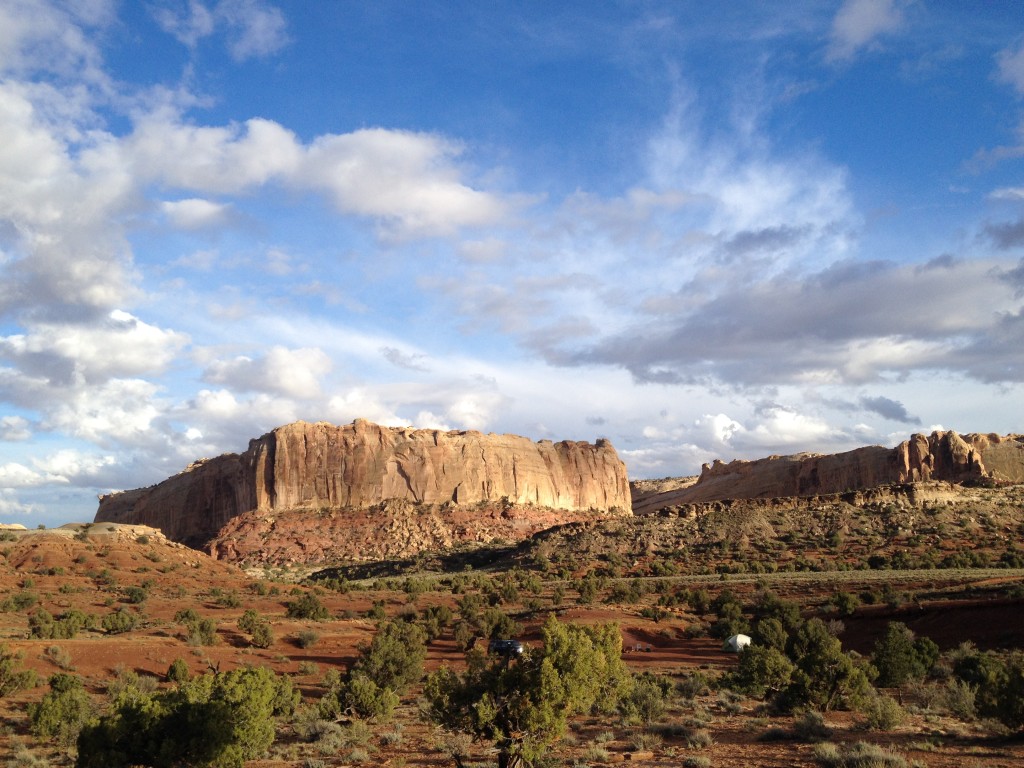 Day One
Friday our plans were to spend the day overlanding on trails around Goblin Valley. We spent the entire day on the road the road only stopping to get out hike and explore.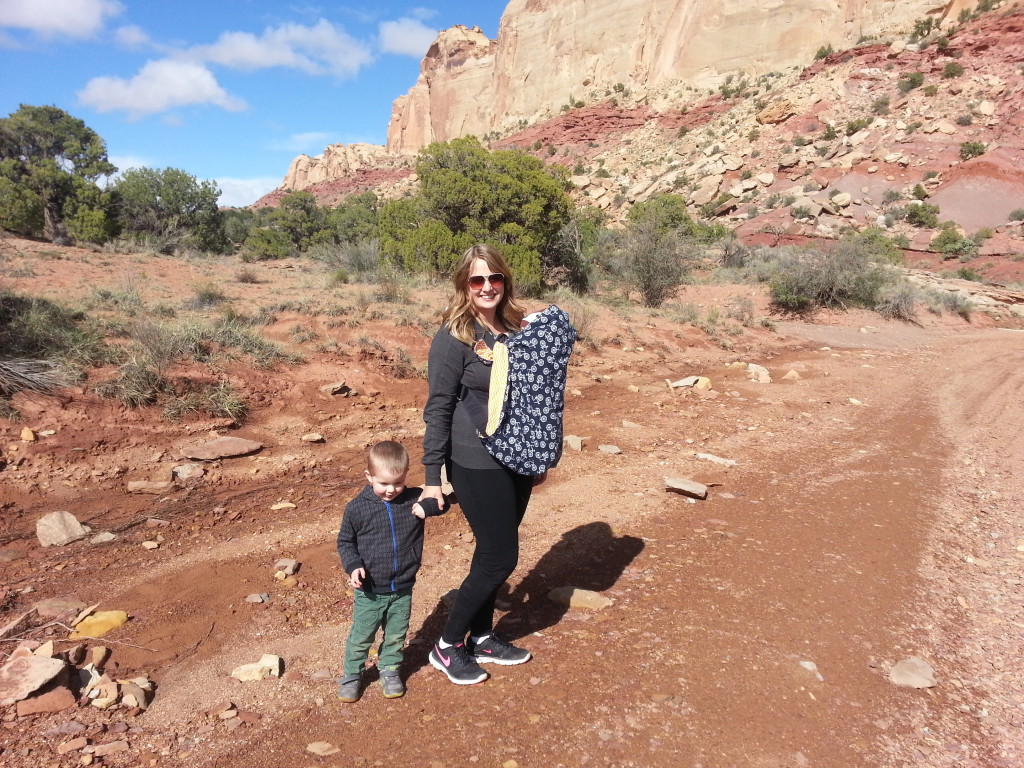 A good portion of the day was spent on Behind the Reef Road. The evening was spent around the fire roasting marshmallows and enjoying time with the family.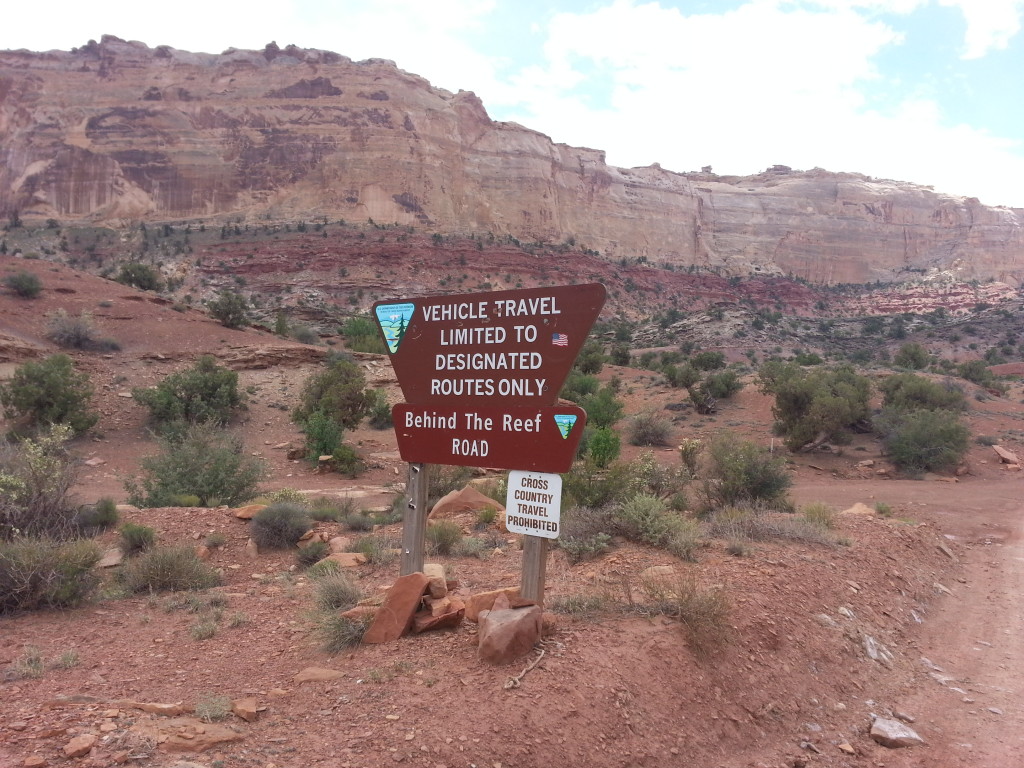 Day 2
Saturday we woke up and wanted to do some more exploring. We also wanted to make sure we had enough fuel to cover anywhere we wanted to go on Saturday. We grabbed a quick bite to eat for breakfast in town, fueled up and then headed to Goblin Valley for the day.
This was our three year olds first time in the park and he had a blast running everywhere and exploring. The inside of the park is huge, many stop just for a few hours to walk around and then move on to other parks. It is definitely somewhere you can spend the entire day or even multiple days exploring. There are several incredible hiking trails near and within the park that you will have plenty to do. Most people only make it into the first Valley on their visit, and never even make it to Valley's 2 and 3.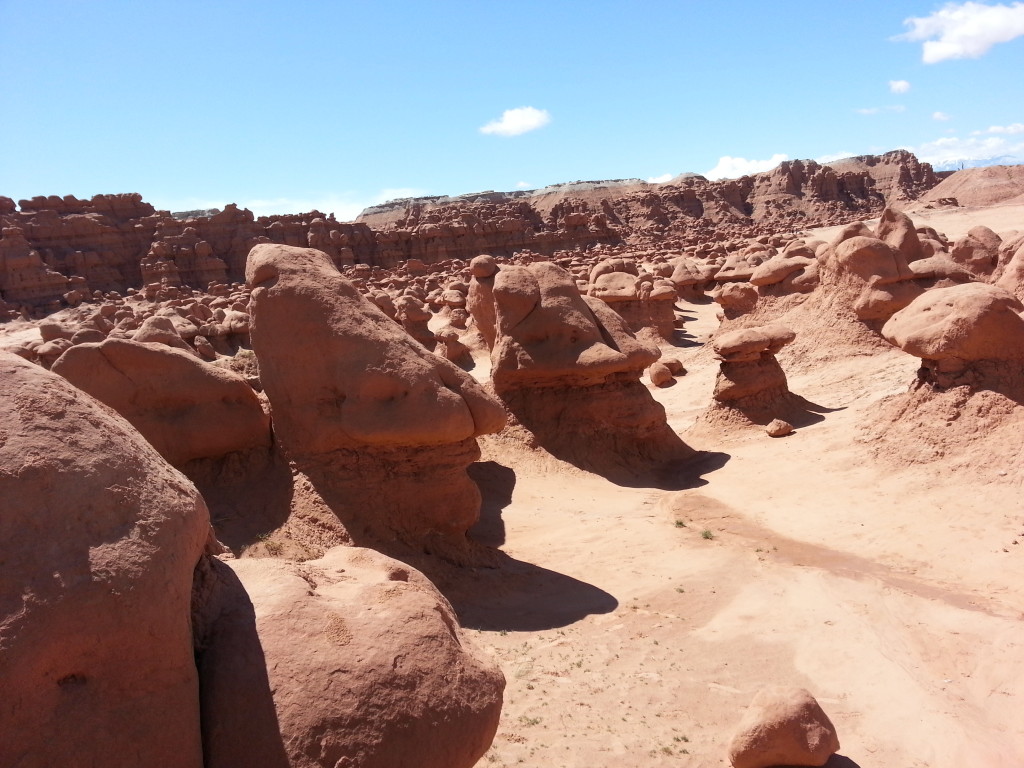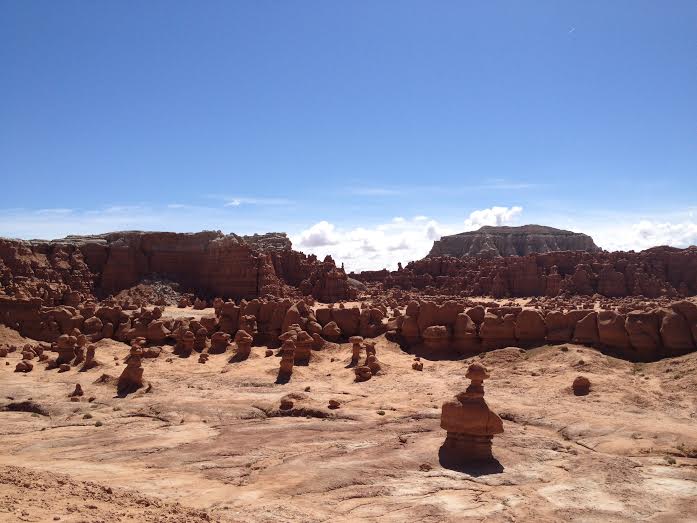 After hours of hiking we finally wore out the boy, He stopped to play the sand because he was too tired to walk anymore.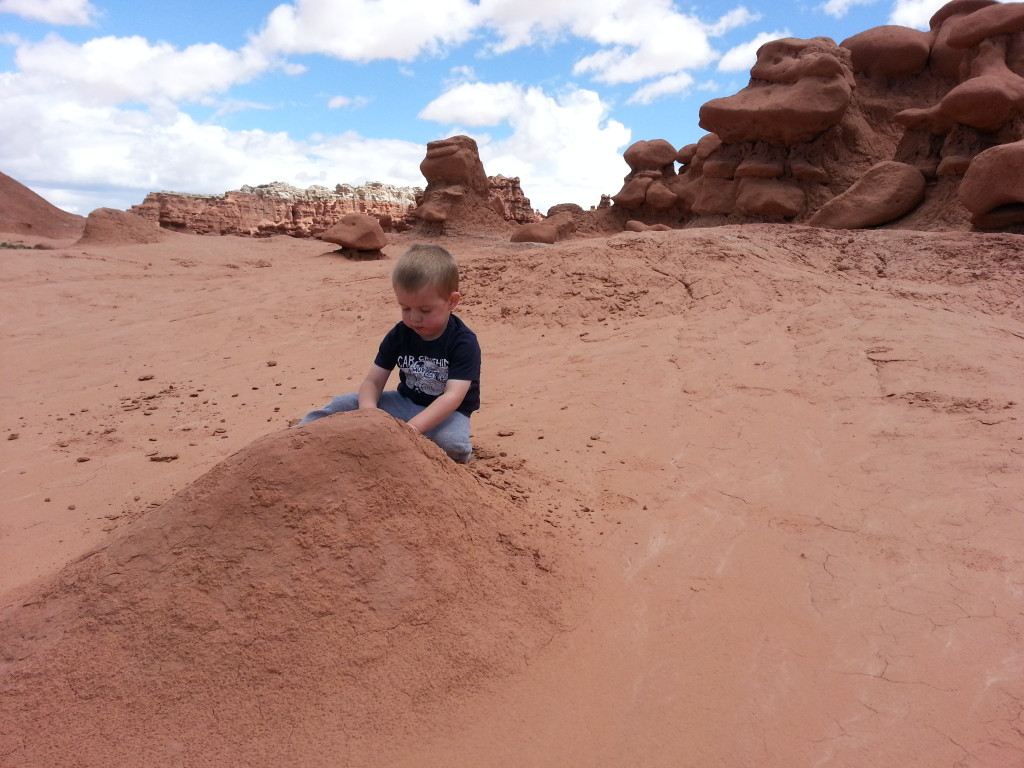 We decided to head back to our rig and then to camp. We wanted to do more exploring before heading home so we broke camp and then hit the trail. Sometime around 6 we were back on pavement. Both of our boys were fast asleep and we were exhausted from carrying them around and hiking. The weather was perfect, warm but not draining hot, and great conditions.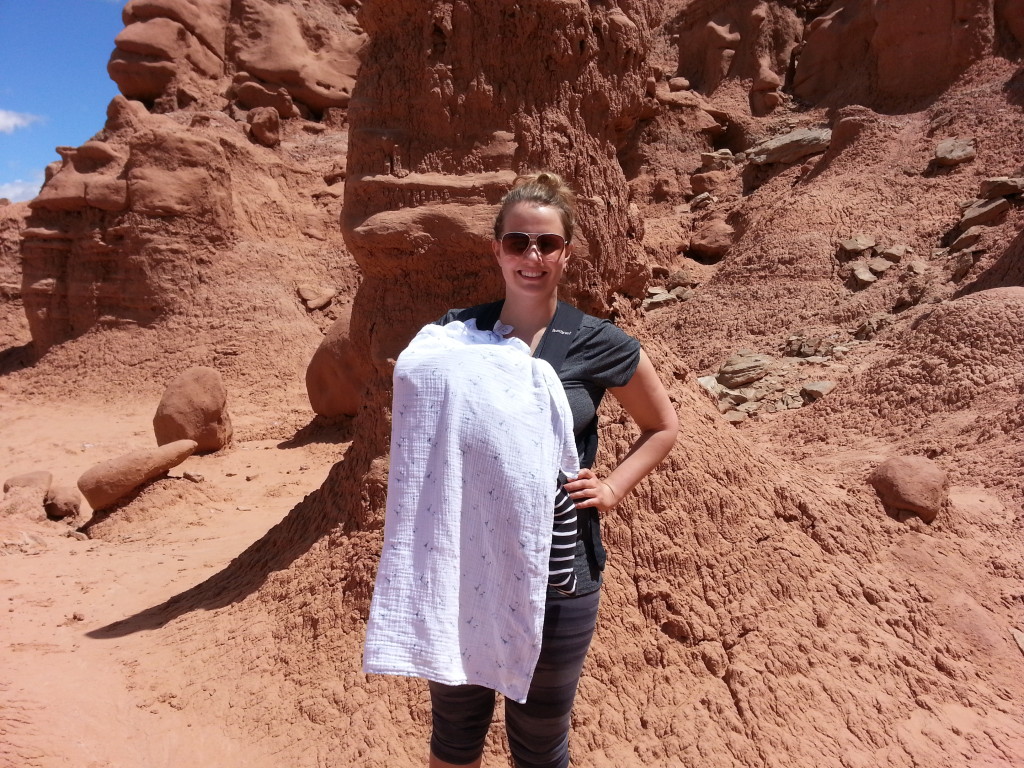 Trips like this come and go far too quickly, yet we have been dying to get back every since. We have a trip planned coming up soon and many more memories set to be made. Have you ever been to Goblin Valley? What is your favorite part?